StoreConnect for Charities and Nonprofits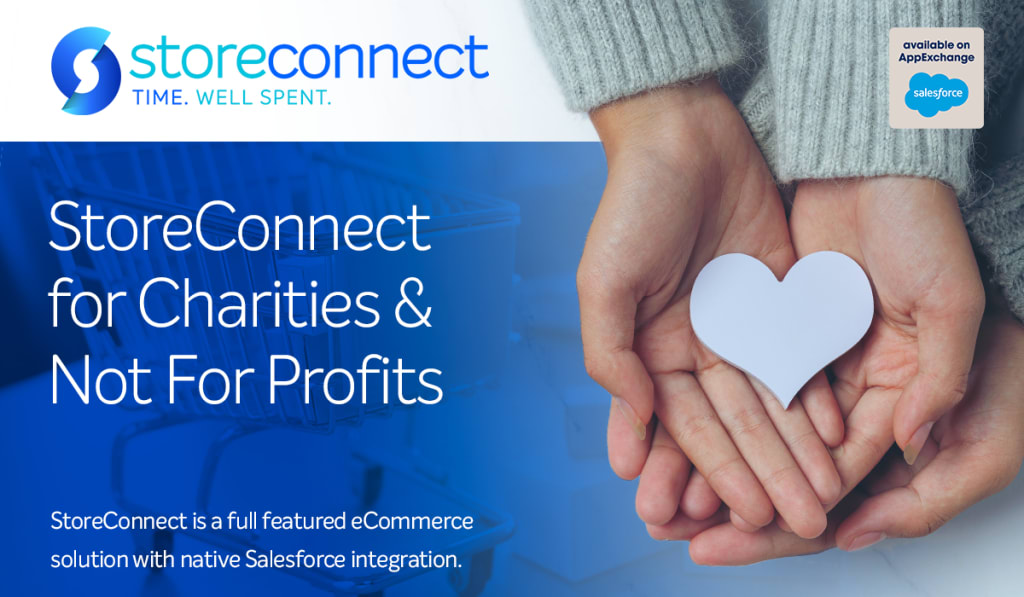 July 25, 2022
StoreConnect Delivers eCommerce 3.0 to the Not For Profit Sector
Over the past years we have been developing the worlds first eCommerce 3.0 platform for small to medium business and our clients have had huge success with it, delivering efficiencies and in one case a 35% uplift in revenue after migrating.
Little did we realise how perfect a fit this would be in the Not For Profit sector as well!
As we built out our solution, more and more not for profits started contacting us and asking "Could this work for us too?" and the answer was a resounding yes!
Witness VisionTrust who moved their Child Sponsorship donations online using StoreConnect, allowing them to reach more donors and set up recurring monthly donations, all managed within Salesforce.
Or Surf Life Saving Services who migrated onto a StoreConnect platform integrated with their learning management system to sell online courses, events, equipment and training resources, all managed via Salesforce.
What we found was that StoreConnect's philosophy of "Time. Well Spent." resonated perfectly with the Nonprofit sector; as the number one thing that not for profit and charity groups around the world struggle with is time.
Nonprofits don't have time or money to be spending on paying people (or using even more valuable volunteer time) to keep computer systems talking to computer systems.
However, Nonprofits also have the perfect storm of not having the resources available to commit to larger "integrated" solutions as these are traditionally costly and expensive.
Enter the Salesforce.Org Power of Us program which includes 10 free subscriptions of Sales & Service Cloud Enterprise Edition for all eligible nonprofit organizations. This make the perfect foundational solution for Nonprofits and Charities to get Salesforce licences with a Nonprofit discounted StoreConnect package.
These two amazing products together give charities a single place to go to to manage:
Donator and parishioner information
Online donations
Recurring donations
Merchandise sales
Memberships (both once off and recurring at different levels)
Course booking (both paid and free)
In person appointment booking (both paid and free)
Event booking (both paid and free)
Full content management system (CMS)
Members only content
Members only discounts on above sales
Point of Sale System (launching end of 2022)
Stock and inventory management
Powerful reports and dashboards with Salesforce
Work flow management
Email marketing to individuals
360 view of the donator or parishioner within Salesforce
Approval and authorization processes
Complex individual business process logic
All of the above starting from under $350 USD per month.
When you consider that many Nonprofits would spend more than this on just integration solutions, or on multiple systems that take hours each month to keep in sync, or worse still in batches of Excel files that can be deleted by accident, it becomes easy to see why migrating from a complex web of multiple systems to a single Salesforce and StoreConnect solution.
Get in touch with us to see how we can help your nonprofit or charity move onto a StoreConnect and Salesforce solution.