StoreConnect Demonstrates Excellence within the Salesforce Ecosystem
StoreConnect recognised in Salesforce Partner Innovation Awards for Retail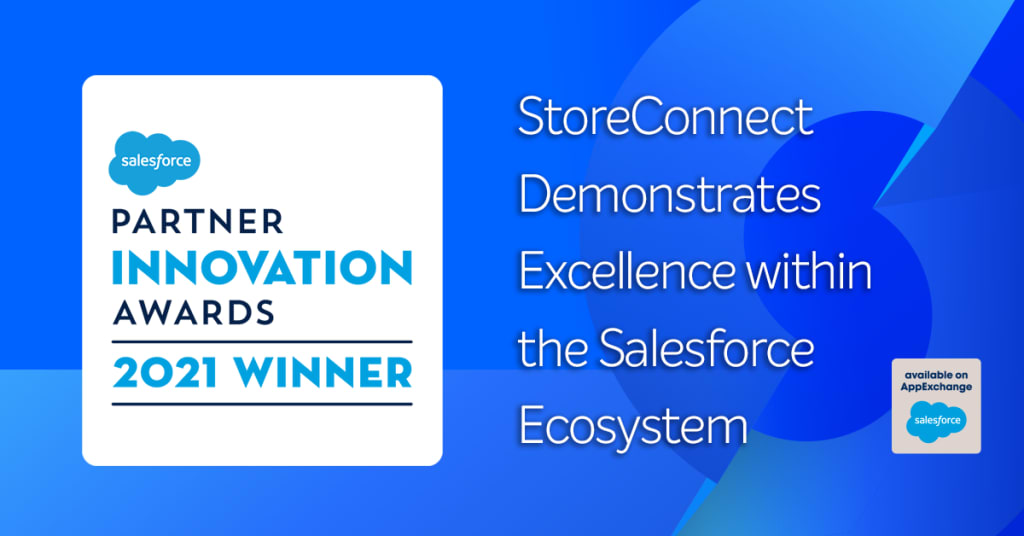 October 12, 2021
StoreConnect was announced the winner of the Salesforce Partner Innovation Award for Retail, by showcasing outstanding leadership within the Salesforce ecosystem, with their innovative Playbill customer success story.
Salesforce recognised the outstanding work that StoreConnect demonstrated within the eCommerce sector, as well as their clear excellence in innovation on the Salesforce platform. StoreConnect partnered with Playbill, a company established in Sydney, which provides a complete, 'end-to-end' service for their clients. Playbill provides event merchandising for major entertainment industry players in ten countries around the world.
StoreConnect and Salesforce gave Playbill the Salesforce native eCommerce solution they were seeking, allowing staff to leverage a single source of truth for all ecommerce and marketing information across multiple stores, keeping Salesforce as the central store of all customer and order information. Having the capability to run multiple eCommerce stores out of a single Salesforce org was the key for Playbill to transition to the Salesforce CRM with ease.
As a result, Playbill has been able to effectively launch multiple stores to date (with many more planned), natively in Salesforce, via the StoreConnect eCommerce platform. Playbill constructed their first site frozen.playbill.com.au in-house from the tools available through the StoreConnect managed package, along with additional stores: cursedchildstore.com.au and shop.hamiltonmusical.com.au, which were both created wholly via StoreConnect.
This innovative solution provides them with unprecedented efficiencies for their IT processes, ensuring time spent managing their ecommerce is time well spent.
Playbill saw a 35% uplift in channel revenue from their Click and Collect orders for same day collection at the theatre, without needing to add to the number of staff on hand to manage this increase in sales.
"It wasn't overly complicated at all doing it ourselves, including the customisations in Salesforce. The interface for our operations team in fulfilling orders is a complete breeze. It is a 'drag and drop' and probably one of the best I have seen. It has come out really well", said Mark Zammit, Group Head of Technology, Playbill.
"StoreConnect's mission is to help small and medium businesses spend their time on their core business needs. StoreConnect gives small to medium businesses an affordable, and incredibly flexible ecommerce solution that natively integrates with the world's number one customer relationship management system—Salesforce. Best of all, it just works. It's a time saver and lets businesses get on with their core strengths", said Mikel Lindsaar, CEO & founder of StoreConnect.
Australia's booming technology sector welcomes StoreConnect, arguably the most powerful eCommerce platform for small to medium businesses using Salesforce. StoreConnect joins the growing list of high-profile tech start-ups such as Atlassian, Canva and Shippit, capitalising on the increasing number of businesses being forced online due to the COVID pandemic.
"Being chosen as the winner of the 2021 Salesforce Innovation Award for the Retail Category is a huge validation of the hard work done by our team in bringing this vision to reality. Winning this award in conjunction with our client Playbill is especially fitting as they too have a laser focus on innovation."
"Salesforce Partner Innovation Award winners such as StoreConnect work relentlessly to enable their customers' success," said Tyler Prince, Executive Vice President, Alliances & Channels, Salesforce.
"StoreConnect's initiative and ability to deliver results illustrates how Salesforce partners are integral to creating value and enabling digital transformation in our new work-from-anywhere world."
Salesforce partners such as StoreConnect are an integral part of the growing the Salesforce economy, which according to a new study by IDC, is projected to produce more than 9 million new jobs and $1.6 trillion in new business revenue by 2026. This study finds that Salesforce is driving massive gains for its partner ecosystem, which will see $6.19 in gains for every $1 Salesforce makes by 2026.
Salesforce, and others are among the trademarks of salesforce.com, inc.
About StoreConnect
StoreConnect is a completely integrated eCommerce package solution for small to medium businesses, backed by the full power of Salesforce. You no longer need to manage various platforms to keep track of inventory, sales, shipments, customers & taxes. Your time is now well spent, as StoreConnect provides you with an innovative eCommerce platform that suits your business needs.
About Playbill
Playbill Pty Ltd, established in Sydney, operates within the heart of the entertainment industry across ten countries worldwide. From souvenir show programs and custom publishing through to event merchandising design and sourcing, in-house creative design, venue concessions, vending, and retail operations at venues and sports grounds, they provide a complete, 'end-to-end' service for their clients.