StoreConnect Signs Its 50th Consulting Partner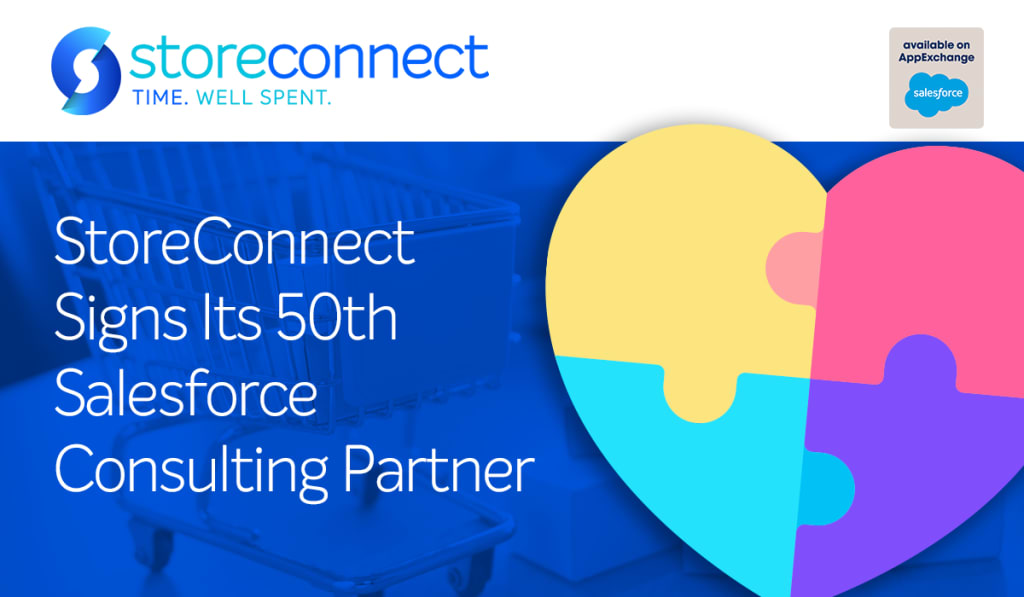 February 15, 2023
There are currently 9.1 million online retailers worldwide, with 2.5 million in the United States. SMBs have increased their eCommerce footprint by 72% since the COVID-19 pandemic began, which necessitated a shift in how SMBs operate to increase their market share. It's tempting for smaller online retailers to yield to the online marketplace rather than dedicating startup resources to building their own websites. However, this turnkey approach places SMBs under the auspices of mega-platforms and their terms and conditions when conducting business online. Mikel Lindsaar, CEO and Founder of StoreConnect, says, "SMBs need to realize their full potential; they cannot just depend on big business like this with their future; they need to take charge and take back their own sales and build relationships with their own customers."
The eCommerce marketplace offers third-party retailers an all-in-one site to sell their products or services to consumers, where all transactions are processed through the website owner. The marketplace model allows smaller businesses to start selling right away without the expense of building their own online presence. Makes sense. Or does it? Besides ceding a standard percentage of sales to their marketplace benefactors, these large eCommerce platforms are, more often than not, retailers themselves and can undercut SMBs by creating their own version of their vendors' unique products and then driving search results back to their own platform.
StoreConnect is one of the most successful growing partners within the Salesforce ecosystem. On December 30, 2022, StoreConnect signed its 50th Salesforce Consulting Partner to become a registered StoreConnect Specialized Partner. StoreConnect works within the world's most successful CRM (Customer Relationship Management) platform as a partner and does not compete with Salesforce; they are complementing forces with the combined expertise to create the powerful machine that it is for small and medium eCommerce businesses.
StoreConnect is an eCommerce, point of sale, and content management system built on Salesforce. It allows small- and medium-sized businesses to consolidate all their marketing, sales, and support channels into one system saving time, double-work, and lost information. StoreConnect is an affordable, subscription- and usage-based platform built on and within Salesforce. It is a global American cloud-based software company that provides customer relationship management software and applications focused on sales, customer service, marketing automation, analytics, and application development.
More and more retailers are choosing a system that is optimized to update information once and have it flow across all online and in-person sales channels ─ developed to give customers' shoppers access to information and pricing and for simple training in a platform online businesses already use and understand. Lindsaar affirms, "It is the classic struggle between the Davids and Goliaths." He adds, "Technology partnerships combine the features businesses need to leverage their expertise and yield growth that scales rapidly, diluting the power of the Goliaths."
Salesforce partners like StoreConnect are essential to expanding the Salesforce economy, which according to a new study by the International Data Corporation (IDC), is projected to produce more than 9 million new jobs and $1.6 trillion in new business revenue by 2026. The study concludes that Salesforce is creating massive gains for its partner ecosystem, which will see $6.19 in gains for every $1.00 Salesforce makes by 2026.
Gareth Baker, Founder of Moderno Solutions, one of New Zealand's premier Salesforce consulting partners, uses StoreConnect because it enables online retailers to fully integrate the world's #1 CRM platform with their online presence while enhancing their organizational and customer experiences. "When we first saw StoreConnect, we quickly jumped on the opportunity to form a partnership," notes Baker, who also worked at Salesforce for 10 years, adding, "StoreConnect has been recognized as the global winner of the Salesforce Partner Innovation Award for Retail."
Robert Leonard, CEO of AFDigital, specializing in social media marketing, customer journey automation, training, and digital marketing operations, attests, "With StoreConnect, we don't need to consider integration costs or install third-party plugins to meet specific requirements. It's simple to set up, requires no development skills, and we can launch our client sites rapidly. The only maintenance required is ongoing content optimization, allowing our clients to focus on what matters, not the tech behind it.''
Lindsaar asserts, "We are rallying an army of Salesforce Consulting Partners who want to help small- and medium-sized businesses adopt eCommerce 3.0 — creating a platform that provides a SINGLE source of truth across eCommerce, websites, support systems, marketing platforms, point of sale, and customer data — to take on the Goliaths of the world." For small- and medium-sized businesses — Time is Money. And StoreConnect is Time. Well Spent."