Small Business eCommerce 3.0 and Beyond Breakfast Event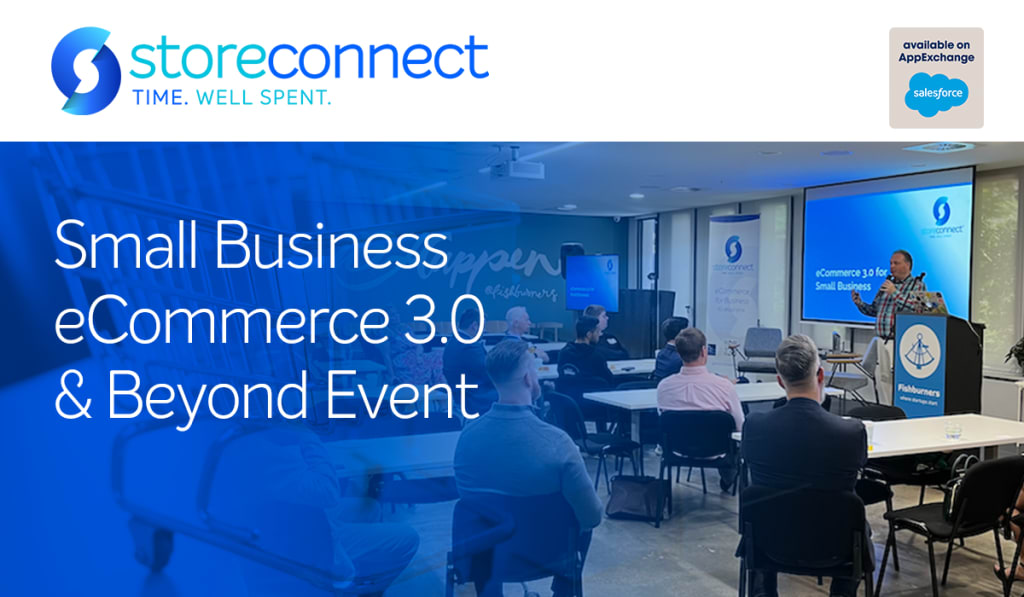 December 5, 2022
We had a great event in November at Fishburners in Sydney discussing small business eCommerce 3.0.
Most small to medium businesses have more than 20+ different systems to run their operations, resulting in a disconnected mess. Businesses are paying humans to get computers to talk to computers. eCommerce 3.0 solves this with one single system with all of your customer data in one place and where your data is yours.
Our speakers included: Merlin Luck, Regional Vice President at Salesforce; Jessica Rillo, Regional Sales Director, Marketing Cloud at Salesforce; Mark Zammit, General Manager Business Operations & IT at Playbill Pty Ltd and Mikel Lindsaar, CEO and Founder of StoreConnect.
Key points highlighted during the event included:
Customer expectations have dramatically shifted in ways that a business simply cannot live up to as they scale, if they don't have technology at the core.
There is a growing divide between those businesses that are digital first in how they sell, service, market and operate, and those that aren't.
Marketers are using up to 17 different tools so creating a cohesive customer journey across channels and devices is a top priority.
eCommerce 3.0 is a new idea and consists of two major thoughts. The first is that an eCommerce 3.0 system integrates into one solution. Instead of having five, six, seven or more systems attempting to keep in synchronisation for customer management, you have one eCommerce 3.0 system that provides all solutions via the one application. The second thought of e-Commerce 3.0 is to create for each retailer their own private environment of customer data; in essence, breaking up the customer-data monopolies.
In a fireside chat with StoreConnect's Alliance Manager, Virginia Gordon, Mark Zammit shared Playbill's success with using StoreConnect to run over 20 online stores from one Salesforce org, with more being launched. They have been able to achieve full automation of launching new stores in 2 hours and have not had to increase their admin headcount to build and run the new stores, allowing them to focus on allocating staff to growing their business and providing even better customer service.
Stay tuned for more events through 2023.