StoreConnect is the Ideal CMS for Company Websites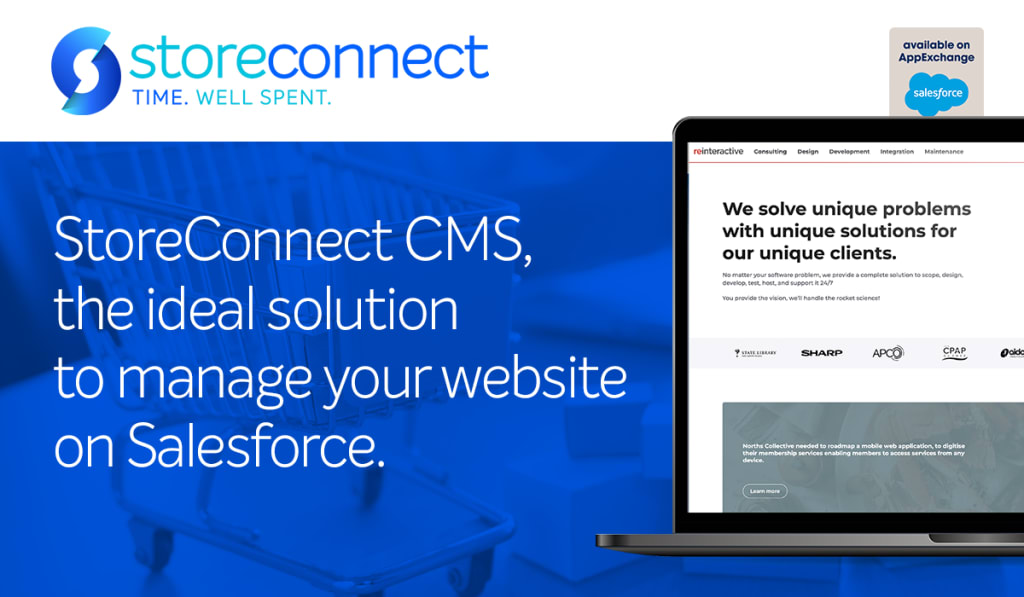 December 30, 2022
Even if you don't have an eCommerce requirement for your business, StoreConnect offers the ideal Salesforce-native solution to hosting and managing your website.
With over 400 unique pages, reinteractive has just launched their company website on StoreConnect.
The entire company website is now easily managed out of their Salesforce org. Non-technical team members can easily create and update content on their site with ease and maintain all company branding. The migrated site also allows the team to retire a whole tech stack and maintenance burden - greatly increasing their website security with Salesforce utilising some of the most advanced technology for Internet security available.
Certified StoresConnect partner AFDigital ran the installation project and designed a custom theme for the site. The theme was built with StoreConnect's Theme Builder and content added using the StoreConnect CMS app.
reinteractive Sales and Marketing Manager, Errol Schmidt, says of the move to StoreConnect:
"Being able to easily manage our site from within Salesforce is a massive time saver, as well as removing that whole security consideration that many CMS platforms have. We are able to add/edit pages, get new articles up in real time so that they are relevant, get consistent looking landing pages up and running, and manage it all from one central location using the platform (Salesforce) that is already central to all of our data."
With their website now being managed out of Salesforce, reinteractive can utilise Salesforce for field level security and automate the approval process for blog posts, or any other changes to their site.
The StoreConnect starter plan of $95 USD p/m is perfect for any business that wants to move their existing website to StoreConnect, even if they don't have an eCommerce requirement.